Really, ESPN? Showered with trophies?
So, this afternoon, I checked in on ESPN.com, and saw this headline in their "other news" jump box:
• Tidal Wave: Saban showered with title trophies
Here's the proof: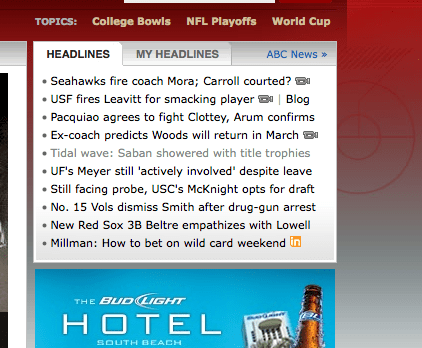 This headline got me excited. Was Nick Saban so excited about winning a national championship that he took that crystal football into the shower with him? Because that would be an awesome story, and a fantastic insight into a typically total borefest of a guy who did not seem to take much pleasure in winning the ultimate prize in his chosen profession.
But, no. The actual story was completely stupid and a total letdown. That story is here: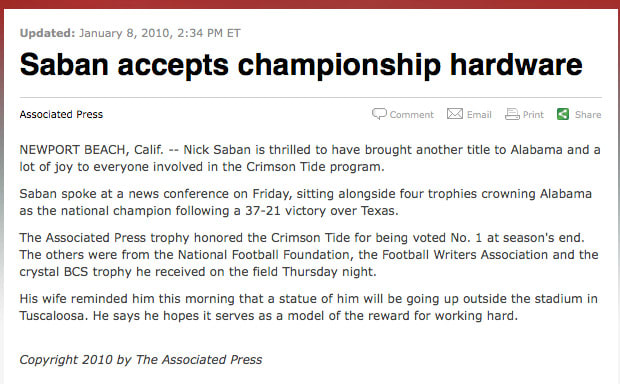 He received four trophies. Ho, hum. Freakin' boring. This is a story, really? Who cares? There's no photo of these trophies he was "showered" with. Hell, there isn't even a quote from Saban. Useless.
Headline writer, you suck for getting my hopes up that there actually might be something interesting for me to read on ESPN.com. Associated Press, you suck for vomiting this worthless four-graph story out into the world, and ESPN, you suck for running it.
Useless.