What I'm Playing: Mass Effect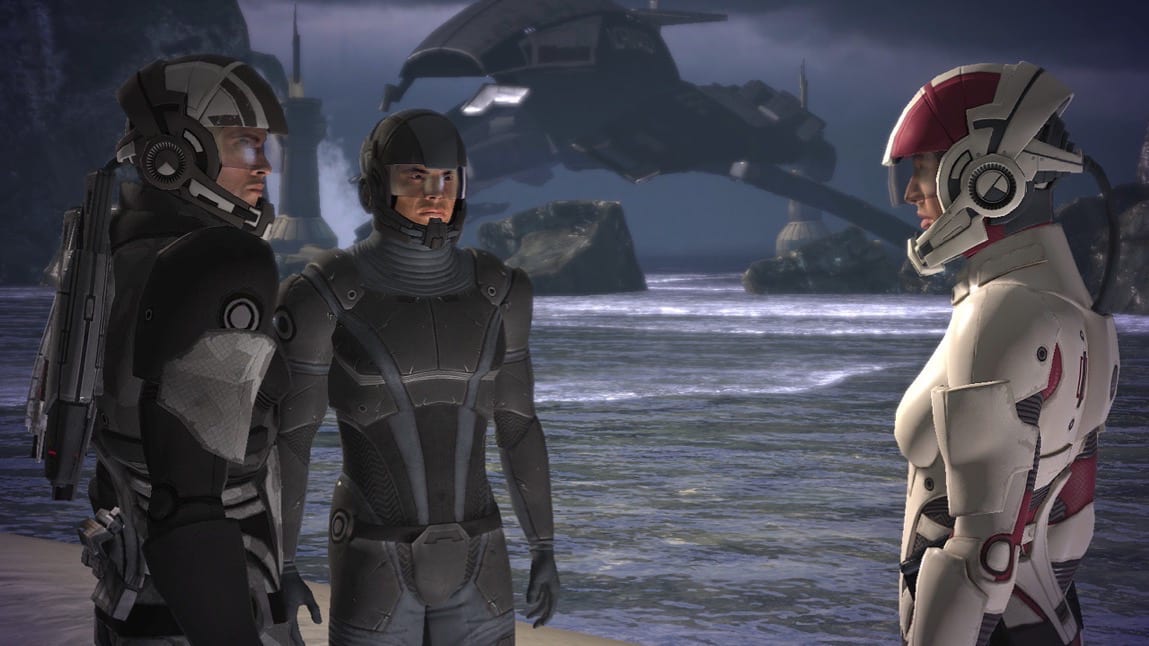 Somehow, BioWare's Mass Effect series is one that slipped past me during my gaming time on Playstation 3; it seems as good a time as any to backtrack and fill in that row on my Gamer Merit Badge sash (which really should be a real thing). Sony's PSN Flash Sale brought me Mass Effect for $4.50; I found a used copy of Mass Effect 2 at GameStop for $4, and I've borrowed Mass Effect 3 from a friend here in town. I'm tackling them in order, starting yesterday.
So far, I'm not far enough into Mass Effect to have a good feeling about it either way — I have just reached the point where Shepherd has interacted with the Prothean beacon and has awoken back on his ship after being rendered unconcious. It's a lot of dialogue options and infinite frustration with how difficult it is to use the game's early sniper rifles.
I'll report back on how things are progressing as I make my way through these games.